Article 2988 - Starters - Use of Connector Link on Solenoid Actuated

Posted:
Sat Nov 28, 2009 8:33 pm
TSB #146 - August 7, 1970
THIS ARTICLE CANCELS AND SUPERSEDES ARTICLE 2964, TSB 145
(All Vehicles with a Solenoid Actuated Starter and a Starter Relay)
---
A connected link is installed on solenoid actuated starters when they are used on vehicles equipped with starter relay. The link connects the battery terminal to the solenoid coil and allows the solenoid to be energized. This link is NOT used on vehicles that are not equipped with a starter relay (see Figure 19).
If a starter without a link is installed on a vehicle with a starter relay, the solenoid will not engage and the motor will not crank. The link may be transferred to accomplish motor interchangeability.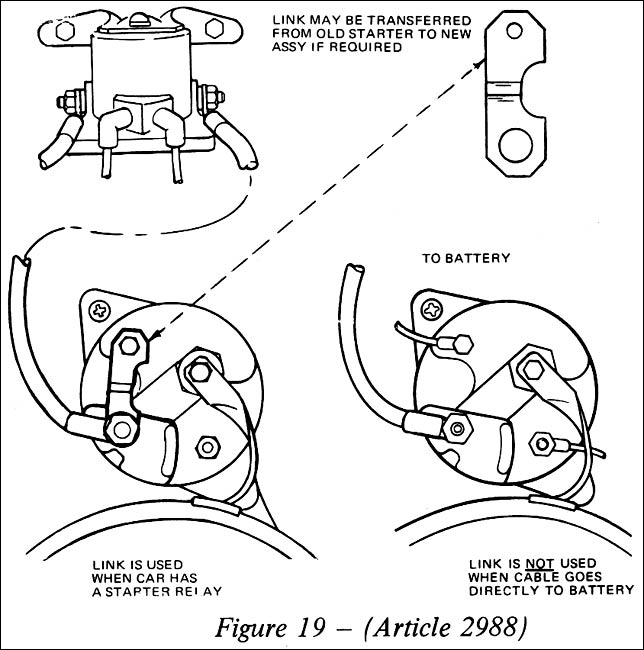 PARTS:
None.
WARRANTY STATUS:
INFORMATION ONLY