TSB #131 - January 16, 1970
(All 1970 Mavericks with Automatic Transmissions)
---
There is a length difference between speedometer driven gears used in automatic transmission and standard transmission Mavericks. From August 25 to September 27, 1969, some 1970 Mavericks with automatic transmissions were built with the incorrect short driven gears rather than the correct long driven gears. This can cause the cable to bind and result in noise and pointer waver or damage to the driven gear.
To insure correct speedogear application in the case of speedometer problems, refer to Figure 16 or the parts catalog dated December, 1969.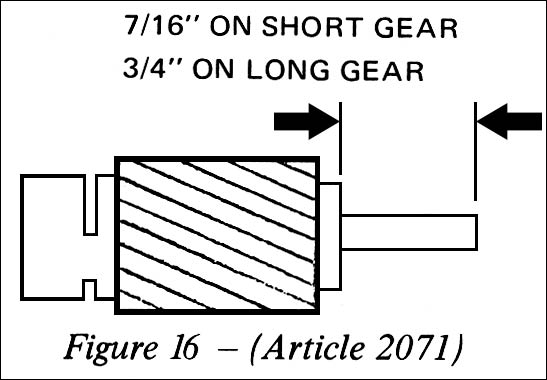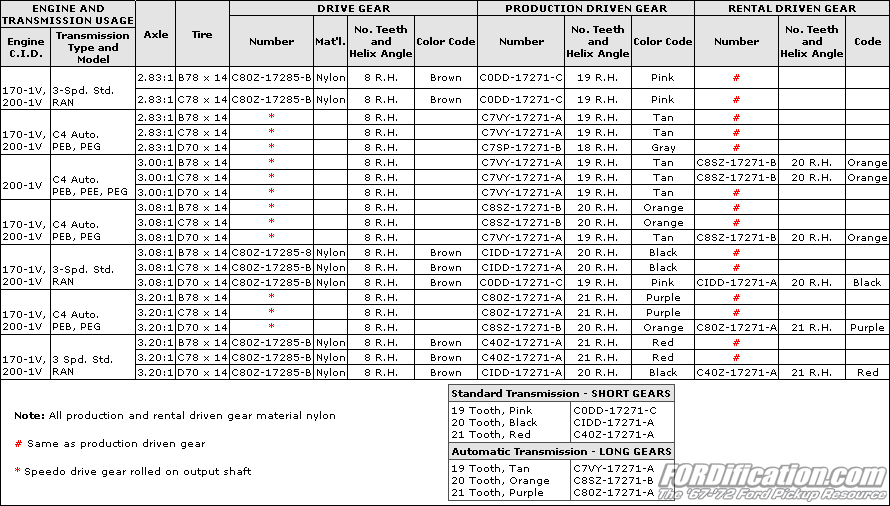 PRODUCTION CORRECTION:
September 27, 1969.
WARRANTY STATUS:
Reimbursable within provisions of the Warranty & Policy Manual.
Operation: 17322-A Time: 0.3 Hr.
DLR. CODING: Basic Part No. 17271 - Code No. 38