TSB #131 - January 16, 1970
(All F-T-8000 Trucks Equipped with Caterpillar V-8 Diesel Engines)
---
The interference condition, if present, can be corrected by either moving the hose upwards on the water pump inlet or reworking the radiator support as shown on Figure 12.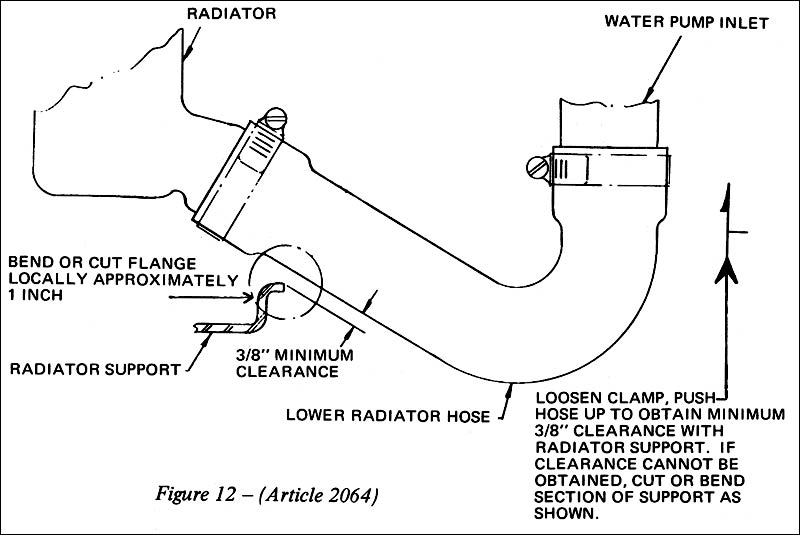 PARTS:
N/A
PRODUCTION CORRECTION: 8-10-69.
WARRANTY STATUS:
Reimbursable within the provisions of the Warranty & Policy Manual.
Operation: 8260-A Time: 0.7Hr
.
DLR. CODING: Basic Part No. 16138 -Code No. 43