TSB #131 - January 16, 1970
(1970 Fairlane)
---
On a customer complaint of a rattle or buzzing noise under the front floor pan, inspect the parking brake cable equalizer. If the equalizer is assembled with open side downward, disconnect the rear cables and rotate the equalizer to the correct design position. Refer to Figure 3.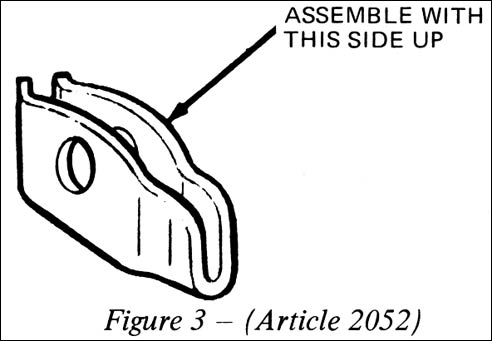 PRODUCTION CORRECTION:
WARRANTY STATUS:
REIMBURSABLE
Operation: SP-2635-A-70
Time: 0.2 Hr.
DLR. CODING: Part No. 2A616 - Defect Code 56