TSB #127 - November 21, 1969
(1970 Ford Passenger Cars with 15 x 5.00 Wheels and Drum Brakes)
---
Remove the radio static collector from the bearing dust cap and flatten center area of the cap as shown in Figure 2.
Do not flatten cap while installed on the vehicle.
Make sure that the static collector can be properly positioned into cap after the repair is made to the cap.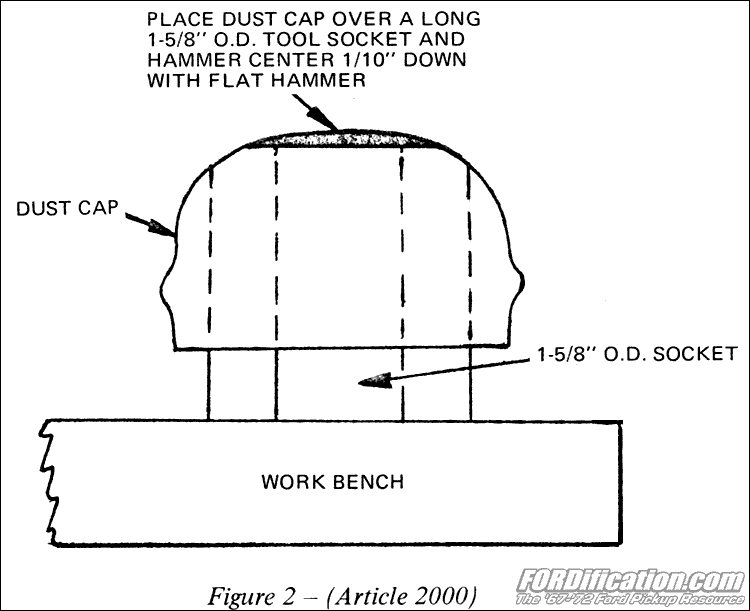 PRODUCTION CORRECTION: October 13, 1969
WARRANTY STATUS:
Reimbursable within the provisions of the Warranty and Policy Manual
Operation: SP-1131-A-70
Time: 0.2 Hrs. - Both Sides
DLR. CODING: Basic Part No. 1130 - Code No. 41