TSB #127 - November 21, 1969
(All Passenger Cars with Disc Brakes)
NOTE: This article supersedes TSB #125, Article #1972 dated October 24, 1969.
---
When more than one hub bolt replacement is necessary on vehicles equipped with the
two piece
design rotor, the complete rotor and hub assembly must be replaced.
Hub bolts may be replaced
as necessary
on vehicles with the
unicast
rotor.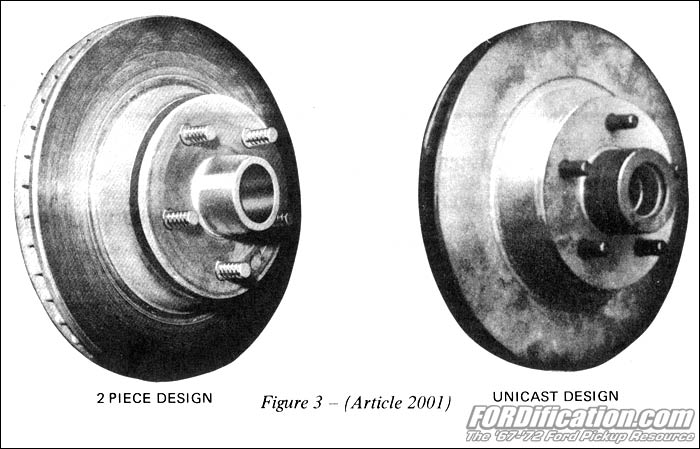 WARRANTY STATUS:
Reimbursable within the provisions of the Warranty and Policy Manual
Operation: SP-1107-A-69
Time: Fairlane, Mustang, Falcon - 0.4 Hr.; Ford, Thunderbird - 0.5 Hr.
DLR. CODING: Basic Part No. 1107 - Code No. 01