I used a 1970 Mustang, 22 gallon tank for my swap:
Fisrt, I made a support frame out of 1" X 1" square tubing:
Frame was accessed to weld attaching nuts to the inside of the tubing for easy mounting of the tank to the frame: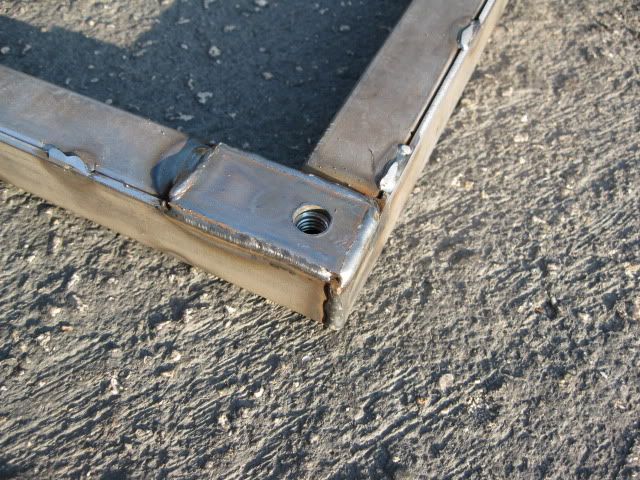 The lower lip of the rear frame rail must be masked and trimmed for clearance:
The crossmember between the rear leaf mounts must be removed and relocated to the rear edge of the frame.
The crossmember must be installed upside-down to accomodate the conture of the underside of the bed: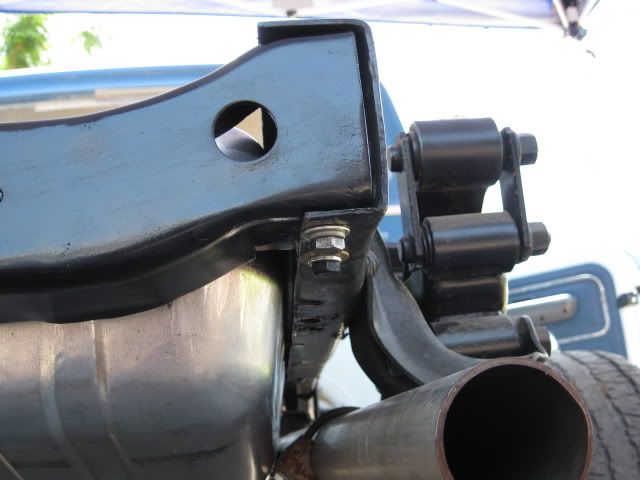 Mounting nuts are welded to the crossmember because there is no room to get a wrench inside during assembly:
The rear hole is for the rear bed mount bolts: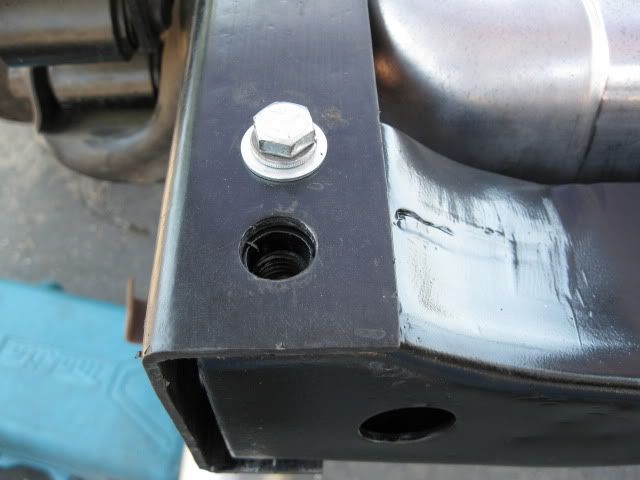 Tank mounted to frame and installed with crossmember in place:
The inlet on the fuel tank is not in the exact center of the fuel tank but you will want to center your fuel door hole in the bed for asthetic reasons. Mask and cut fuel door hole in bed: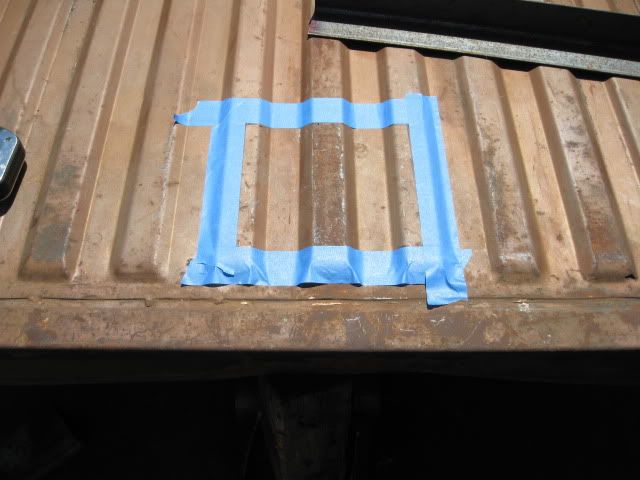 I wanted rounded corners on my fuel door, so I took the extra time to weld in some corner pieces and round file them: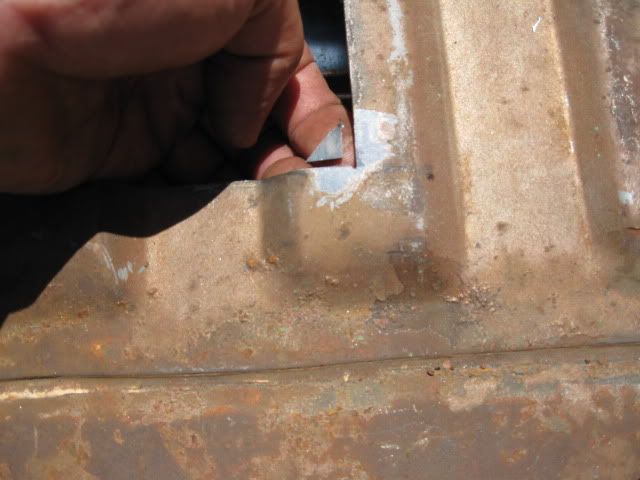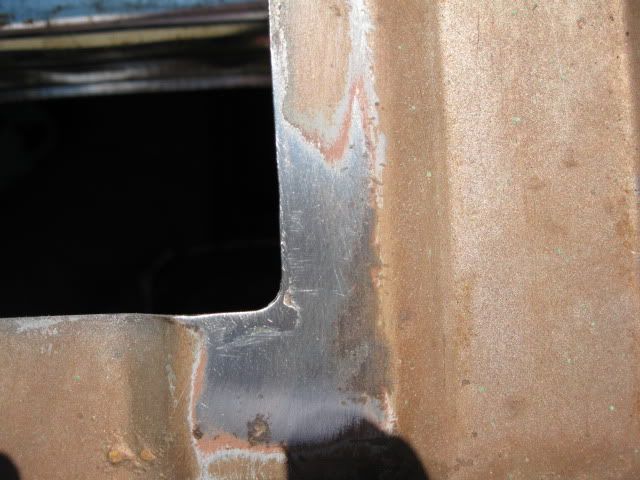 Next, figure out what fuel door hinge you are going to graft in. I used one off of a late 80's Town Car. Fab a support frame to mount the fuel door: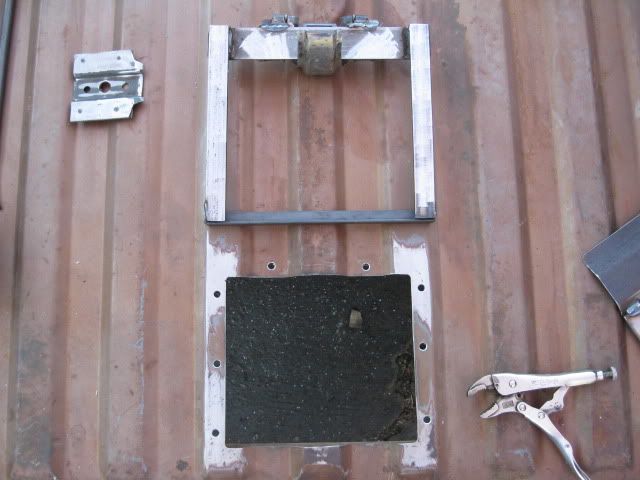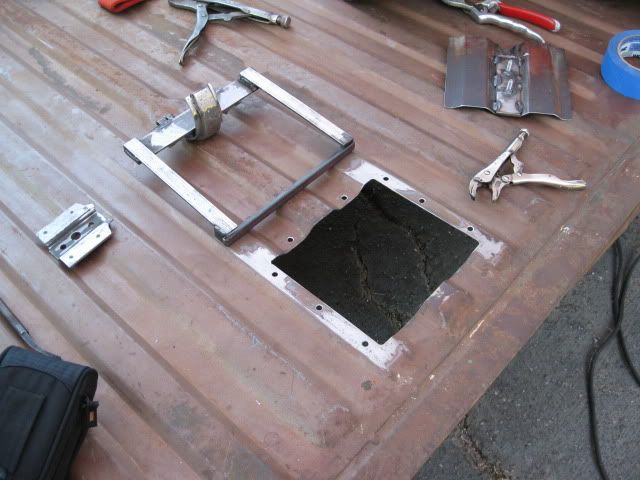 Next, cut a piece of correct gauge metal and form into a thumb-grab to be grafted to your fuel door: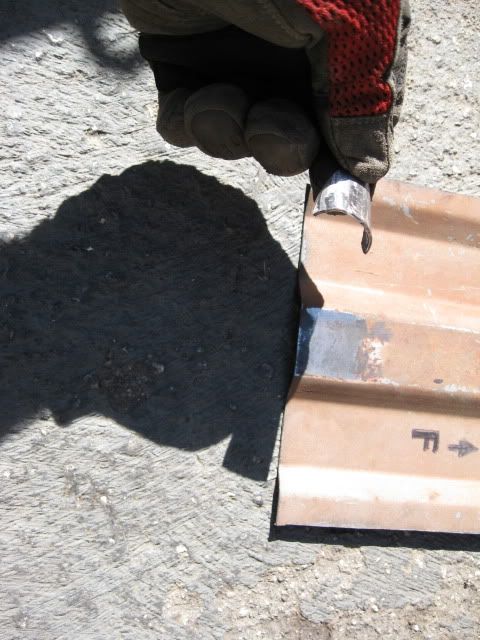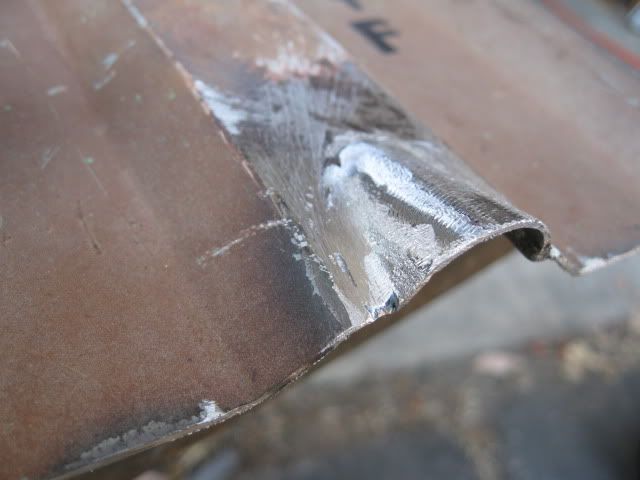 Mount your fuel door frame and attach fuel door: (still gotta grind down the spot welds).
I used fuel door bumpers off of an '08 Focus.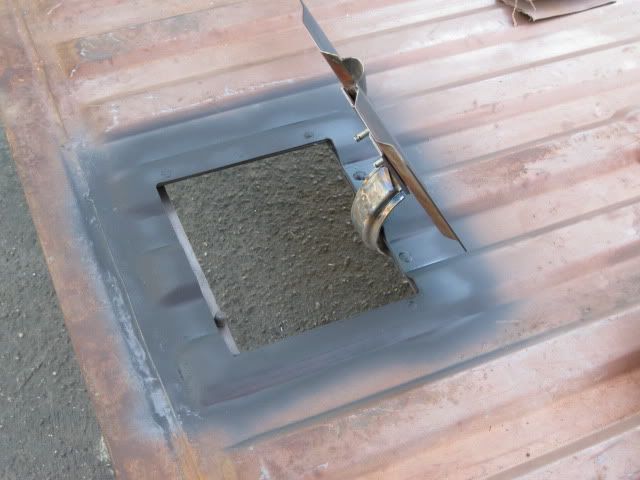 All that is left is to plumb your new fuel line and extend your fuel sending unit wire to the Mustang sending unit (ohm parameters are the same).

It's a sickness.