Moderator: Ranchero50
New Member

Posts: 25
Joined: Thu Jan 19, 2006 6:39 pm
Contact:
i need to know in what order the spark plug wires go onto the distributor cap. the truck is a 1968 ford f-100 with a 70's model engine, 360. cu. in. v8. please tell me if you have any idea in what order they go in.
---
Site & Forum Admin

Posts: 8037
Joined: Sun Jul 11, 2004 12:52 am
Location: Nebraska, West Point
Contact: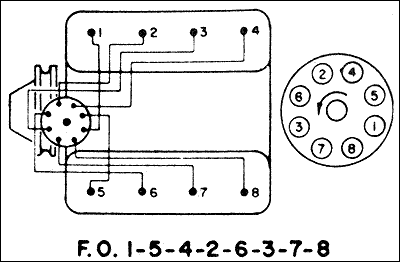 ____| \__
-O-----O-
Keith
'67 F-100 2WD SWB ~ '69 F-100 4WD SWB w/7" chop ~ 1975 F-250 Ranger XLT Supercab Camper Special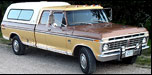 My '67 restoration video
->
Posting and you!
<-a MUST watch for all!!
---
New Member

Posts: 25
Joined: Thu Jan 19, 2006 6:39 pm
Contact:
---
---
Who is online
Users browsing this forum: No registered users