The very first issue of 'Four Seasons Trails' magazine, published by Ford's Four Seasons Outdoor Association, in August 1970, has been scanned and posted to the FORDification Factory Literature Library.
Four Seasons Trails Magazine - Vol. 1 No. 1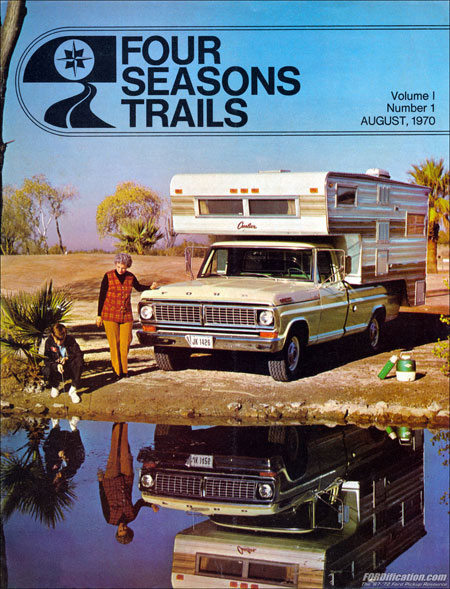 I'm not sure if this magazine lasted very long...in all the years I've been collecting Ford memorabilia this is the only copy I've ever seen. However, the following blurb regarding the Four Seasons Outdoor Association appeared on Page 40 of the March 1971 issue of Popular Science in the 'Recreation Roundup' section, hinting that there were subsequent issues. I'll be keeping my eyes/ears open.