I just posted another vintage factory training filmstrip converted to a video presentation.
In late 1971 Ford produced a large series of training filmstrips entitled "1972 New Model Training", which consisted of a dozen or more filmstrips describing to the Ford mechanics any changes that were made on the new '72 models. The one I just posted entitled "Brakes - Unit 1" deals mainly with the newly-redesigned disc brakes and pertains mostly to car brakes, though a quick mention of the F-series and E-series is made towards the end of the filmstrip.
1972 New Model Training - Brakes (Unit 1)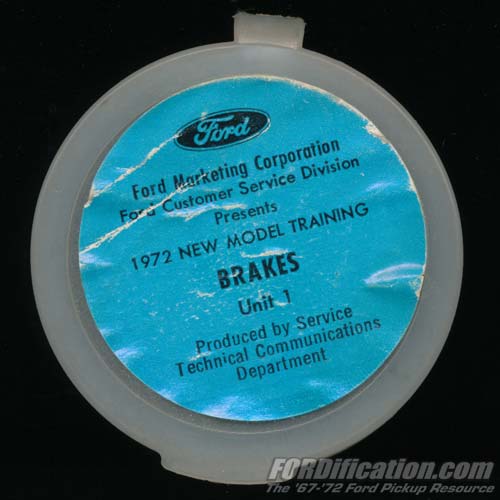 I have a bunch more of these '72 New Model training filmstrips that will be posted in the future.