So her goes finally for a thread. IT'S TIME! So i have owned the 67' since 2006' drove it till 2014'. Alaina and i went on our first date in it. We got married in it. Daily drove it a while then the wear started showing thru. Wiring brakes etc.

So i said lets go for the restoration. That got sidelined with money a truck i built for my brother a 73' Super Camper Special, and then a 74' bronco. So now brothers is finished 73's sold, and the 74' runs and drives. Good Lord knew whats best cause now i have more parts, money, and ability than ever before. So here we go!
First day i had her. She is a two owner. a 67' on a 68' frame. In 1973 the cruise o matic burnt up and the 68' got rolled over. So 68' frame 67' body.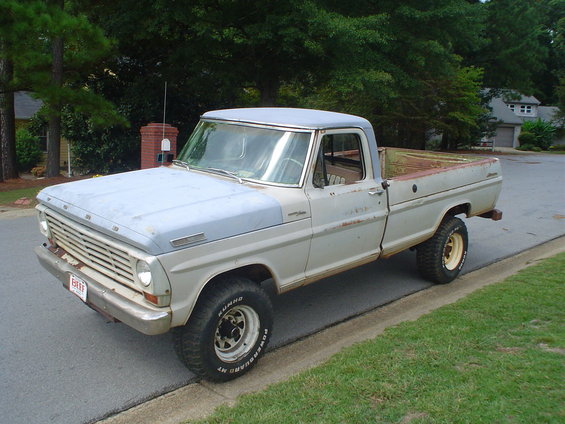 Here is after the 3 year half tarped half ruined sitting in the driveway rotting. I started taking it apart to do power steering then got stopped and it got shoved outside. Not murder as the bed was kept clean and the cab roof was already junk.
Can't tell you how much better it feels to have it cleaned up, and have it in the shop!!!!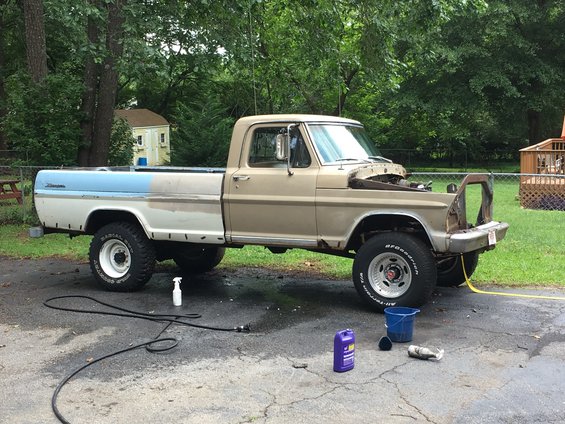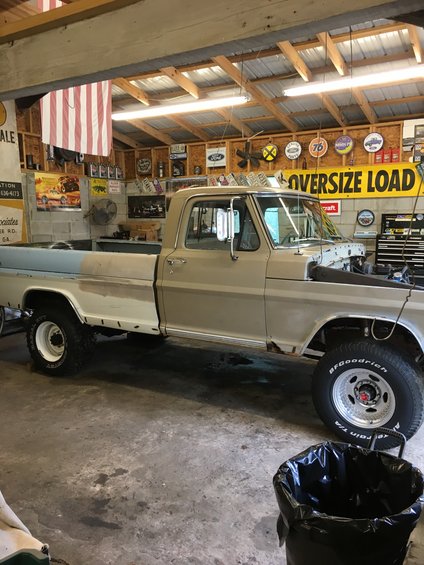 Keep updating regularly now you guys keep me accountable! Plans are 429 thunderjet, zf5-42, dana 60 closed knuckle, dana 70 rear, ranger trim bedside box etc. Wish me luck!