I spent this weekend doing a lot of tiny little projects on the engine that I have been stuck on waiting for parts.
I found when I installed the alternator last week that the crown vic fuel rail wasn't going to work. The return line that goes accross the front of the engine hit on the supercharger just barely which wouldn't have been a big deal but the alternator was smashing the plastic line. I looked into doing an aftermarket fuel rail but they were very expensive (about $700). The whole reason I was going to run the crown vic fuel rail was so I could convert the mustang fuel system to a return style system using a mechanical regulator. The mustang computer originally regulated fuel pressure with a fuel rail pressure sensor and varied voltage to the fuel pump. This wasn't going to work with my after market fuel tank set up.
Then last weekend I was watching engine power on spike TV and they installed a Holley regulator where the return was built in to the regulator. After doing some research I purchased one from amazon that is specifically for boosted applications and increases fuel pressure with boost. BINGO! I also found a fuel rail pressure sensor block off plate from lethalperformance.com to get rid of the ugly sensor on the fuel rail that would have just been hanging out. I'm so much happier with this set up. Also I was already planning to pull the supercharger again to swap fuel injectors so two birds with one stone this weekend.
I opted for these 47lb injectors. The set was about $280 from Amazon.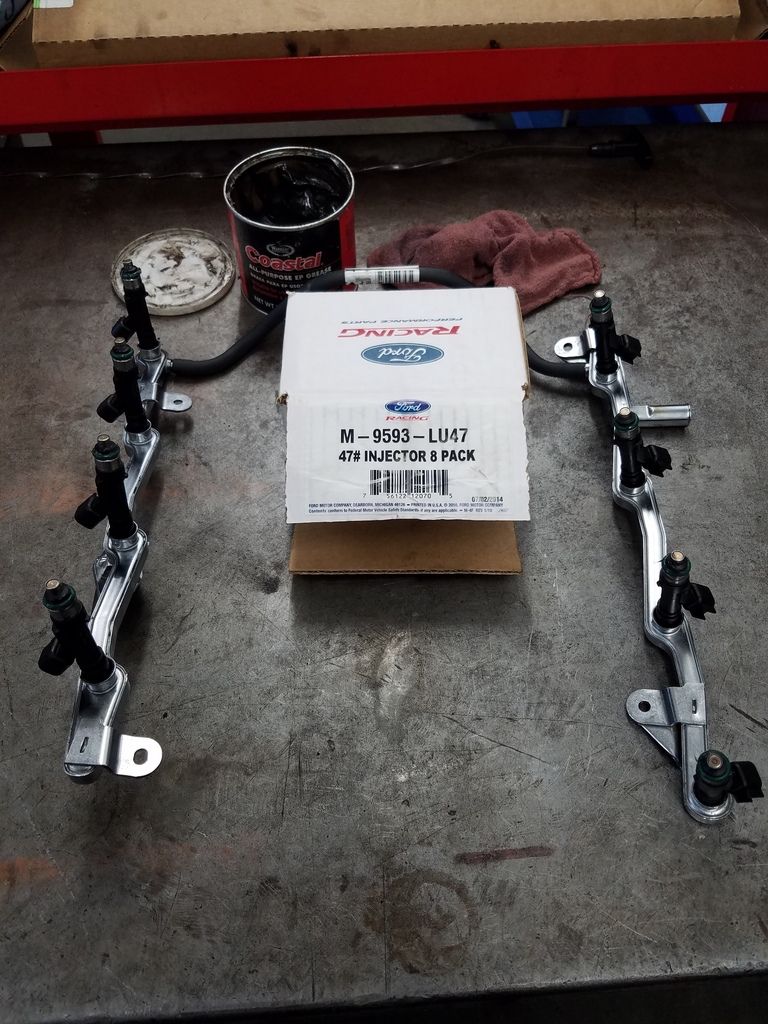 Here's a picture with the original mustang fuel rail re-installed with the new injectors. Also you can see the fuel rail pressure block off plate. It's kind of bulky but much better than the sensor that was there. I also have NGK TR6 spark plugs gapped to .032" and the factory ignition coils installed here: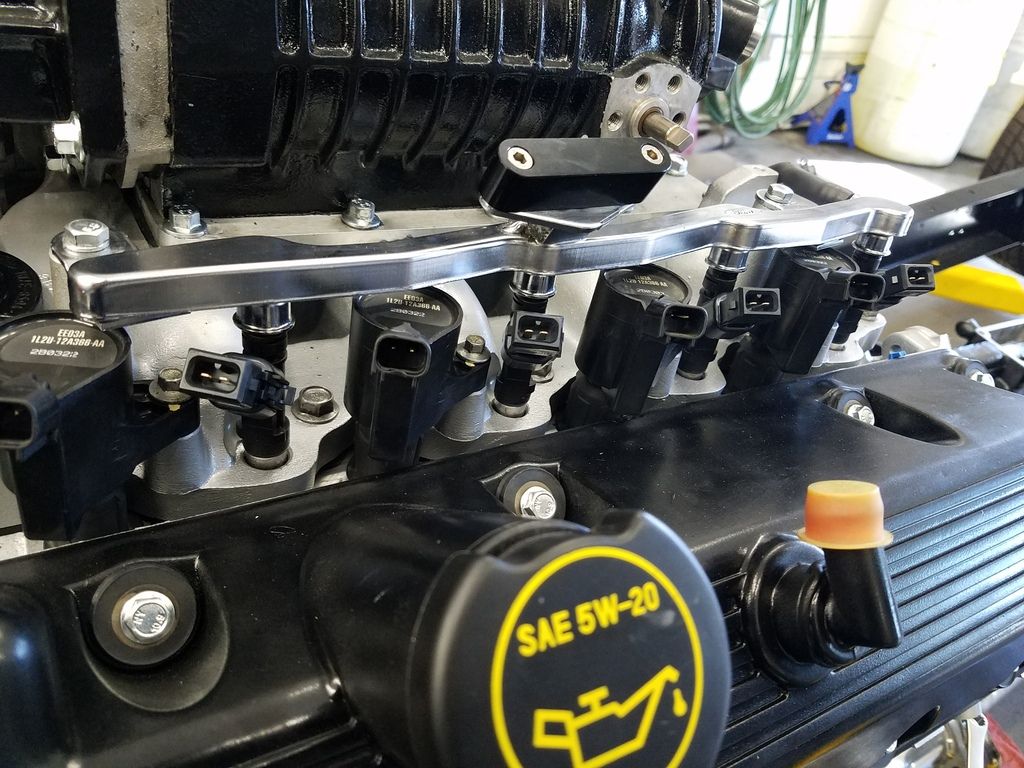 Next up was the BBK 75mm Throttle body (also available on Amazon; I love amazon btw. I use prime almost every day at work for customer parts).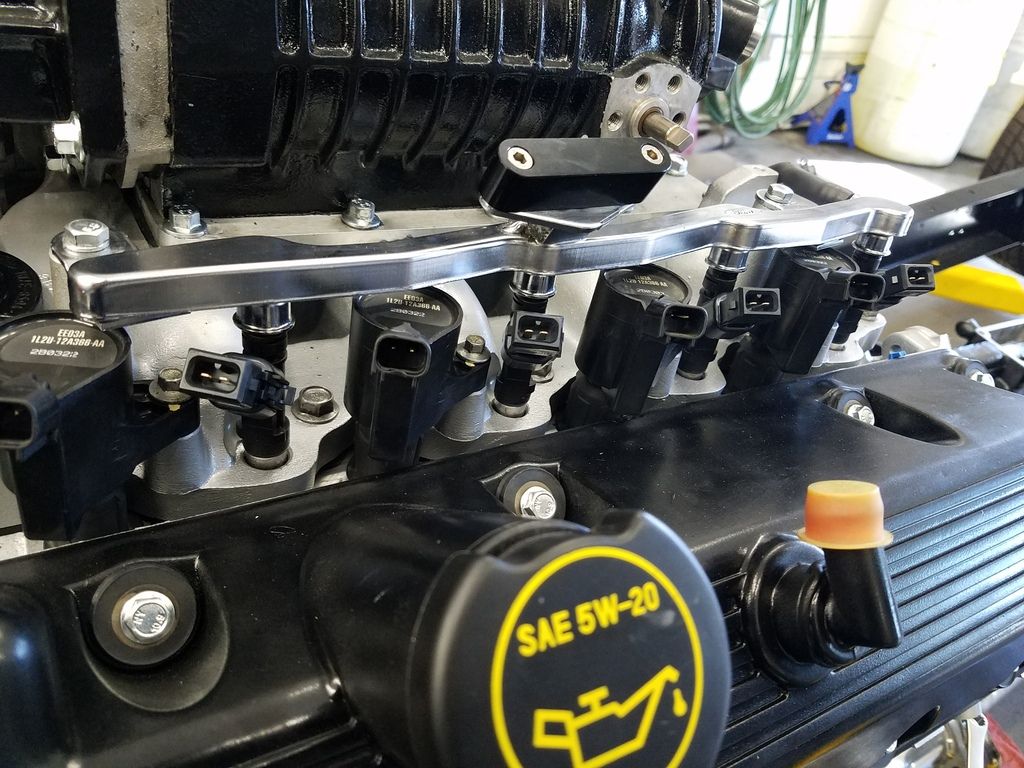 The throttle body came with a new throttle position sensor and mounting hardware.
I also upgraded the supercharger pulley to a 2.6" rated at 12lbs of boost vs the stock 3.0" which was rated at 4lbs of boost, as well as an idler pulley kit from mosaleen.com to eliminate belt slip and a shorter 112.5" serpentine belt.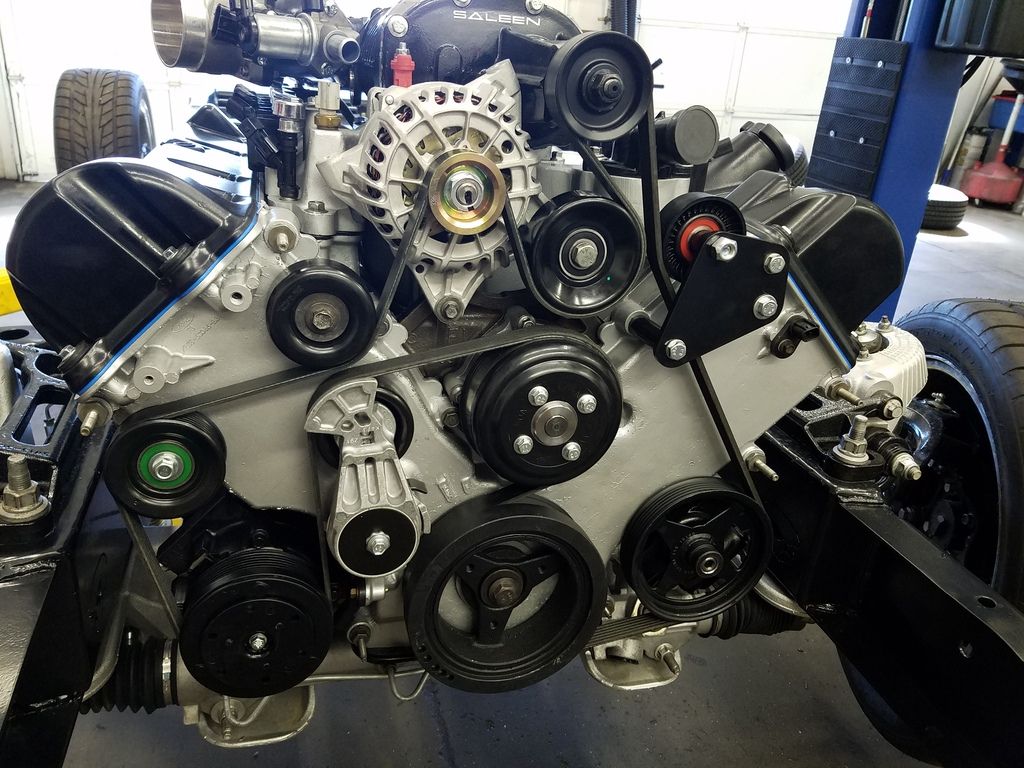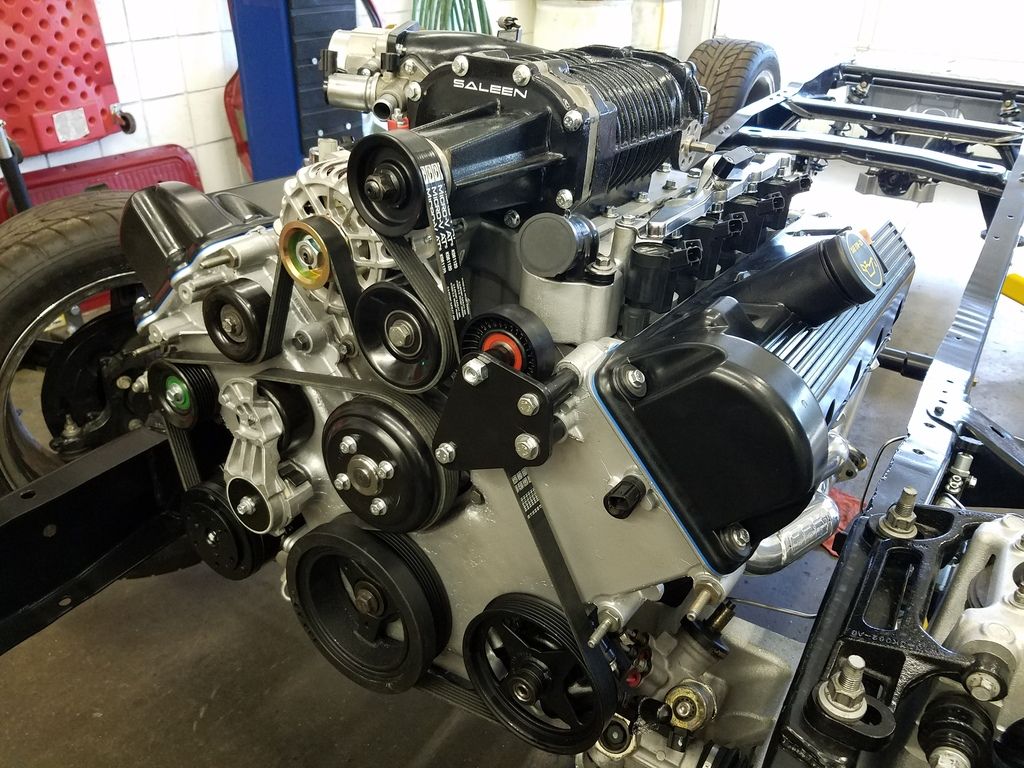 It's not time to mount it yet so I don't have any pictures but the other requirement for adding more boost to this engine is a larger Mass Air Flow sensor. I picked up a Ford Lightning 90mm MAF Part #1L3F-12B579-AB which will complete all the needed upgrades for the cams and higher boost.
AND! Here's where she sits now: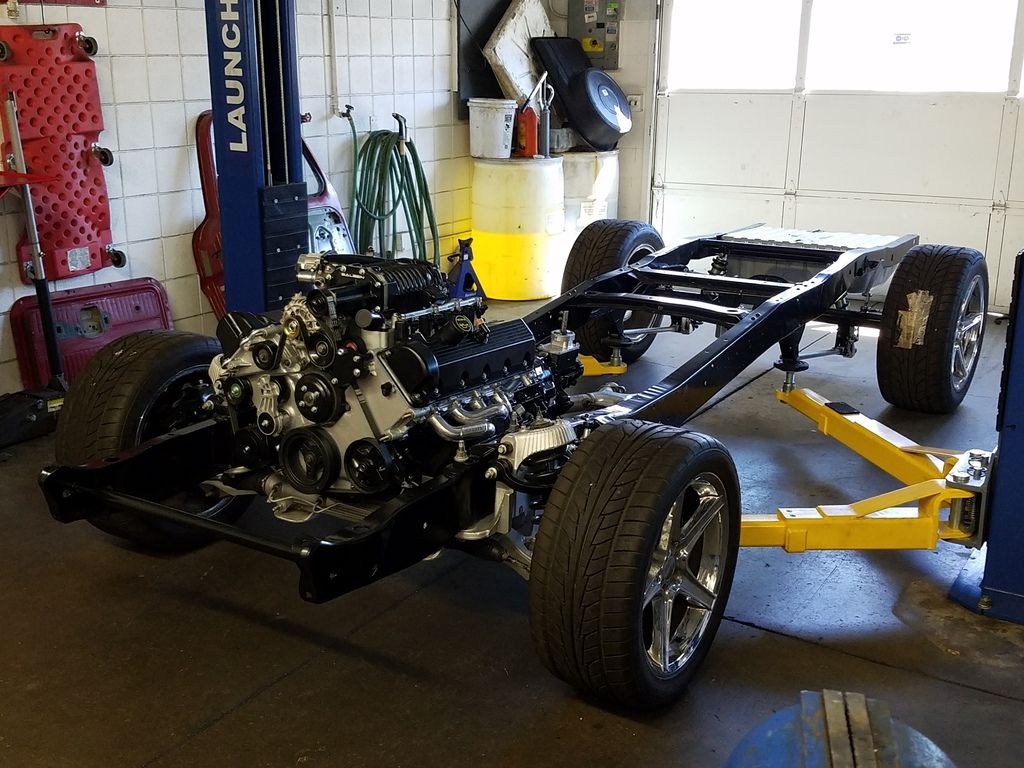 The headers are definitely a TIGHT fit on the passenger side but they fit!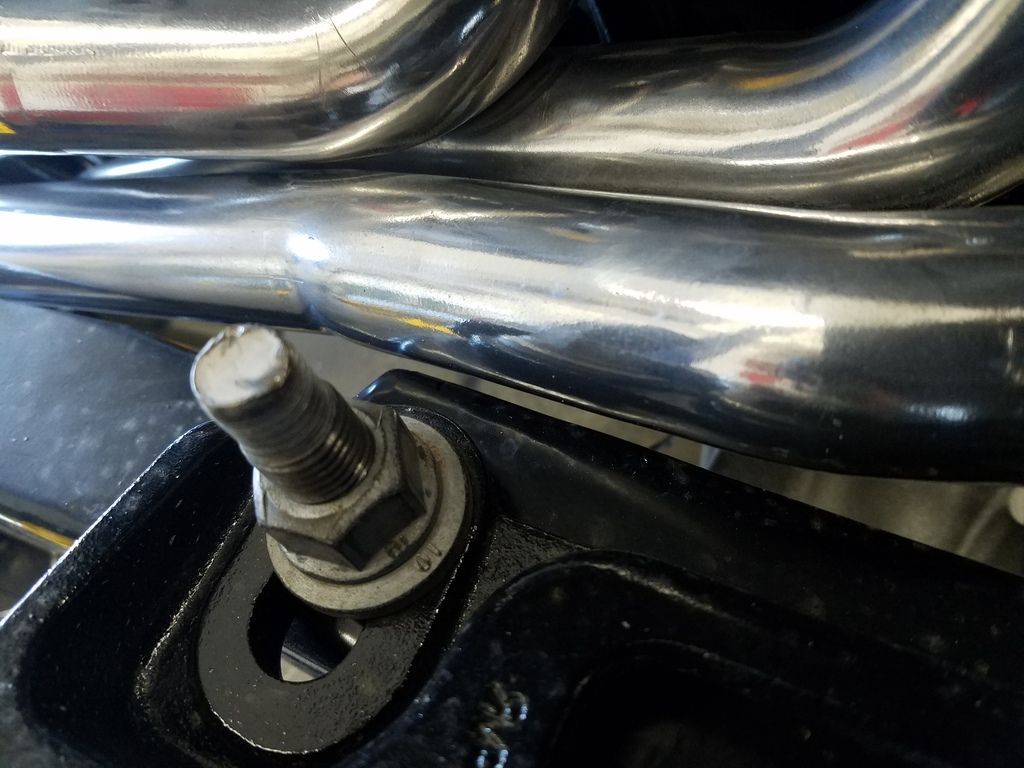 Hopefully I won't have to clearance anything but I won't know til I drive it. Either clearance the headers, the frame, of make some solid motor mounts so it can't flex and hit the frame. We shall see.
The driver's side clears no problem and it looks like I will have plenty of room for the steering shaft.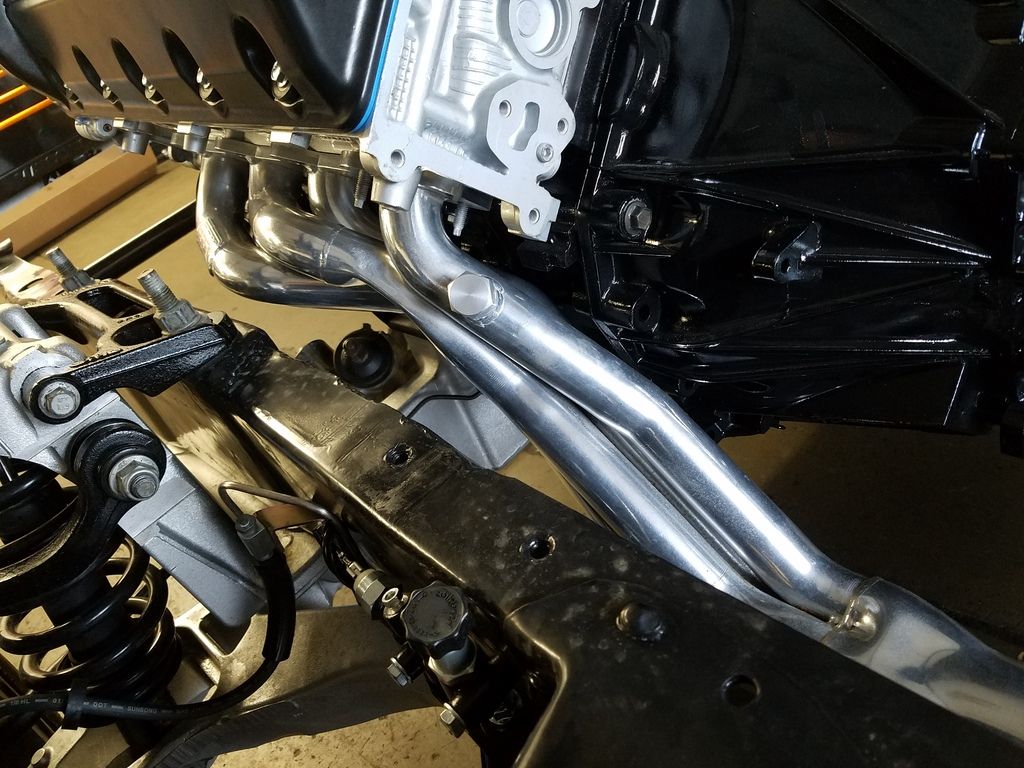 BBK x-pipe clears the trans cross-member pretty well. It sits a tiny bit low on the very back of the x-pipe so I'm going to make a slight bend/tweak just under the trans cross-member to get it angled back up a little bit.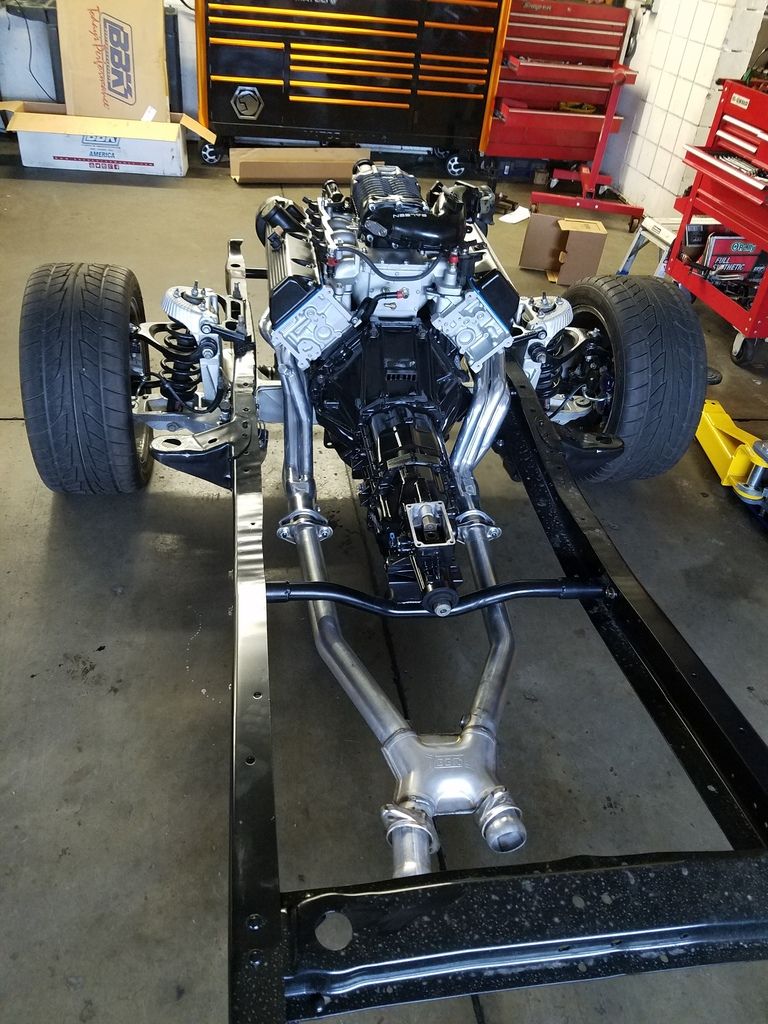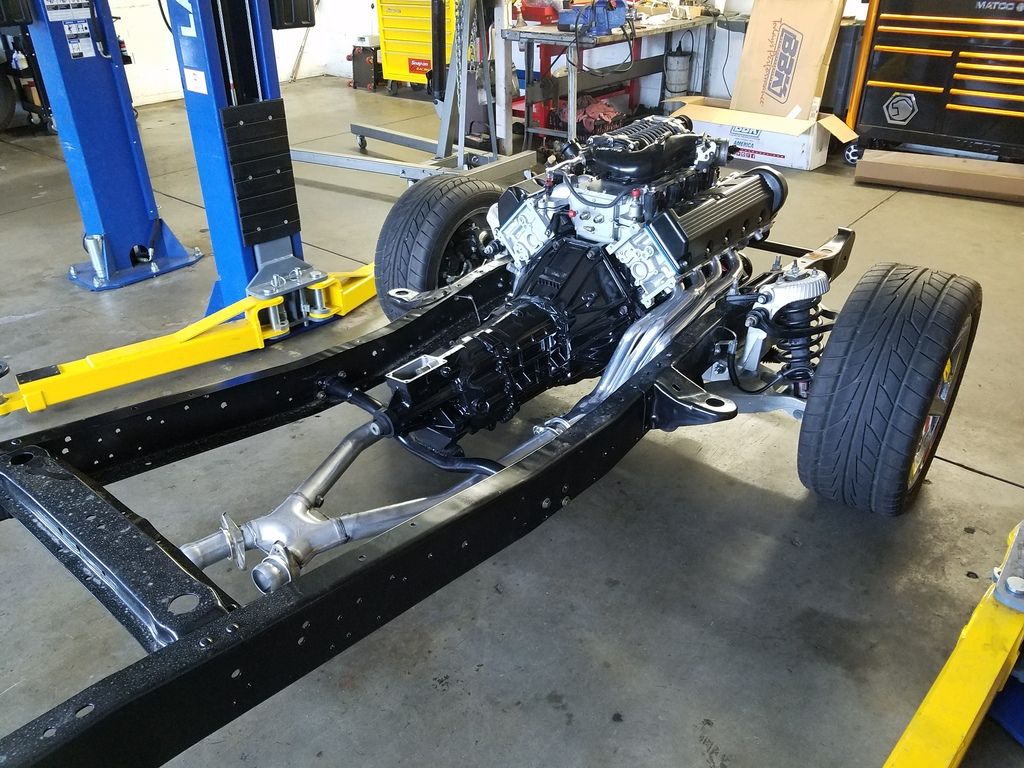 The frame is filthy, ran out of glass cleaner, but I'm in love. That is all!