Well as always, over the holidays, life has gotten in the way of projects and other fun things. In any event, nothing BIG has been done to the truck, which I've dubbed "Rustimus Primer"
I replaced the belts with some help from my pup Ruby
Had my alignment done, after which I found out that my passenger king pin is in need of replacing. I was told there's about 2-3" of play so THAT'S sure to be a fun project...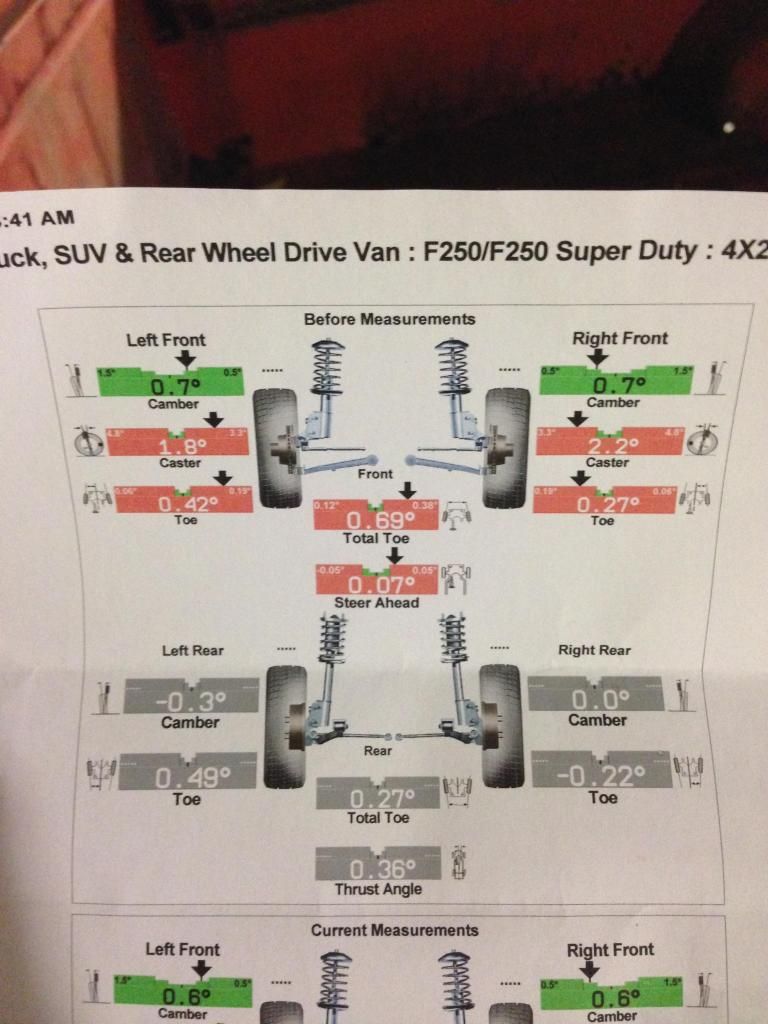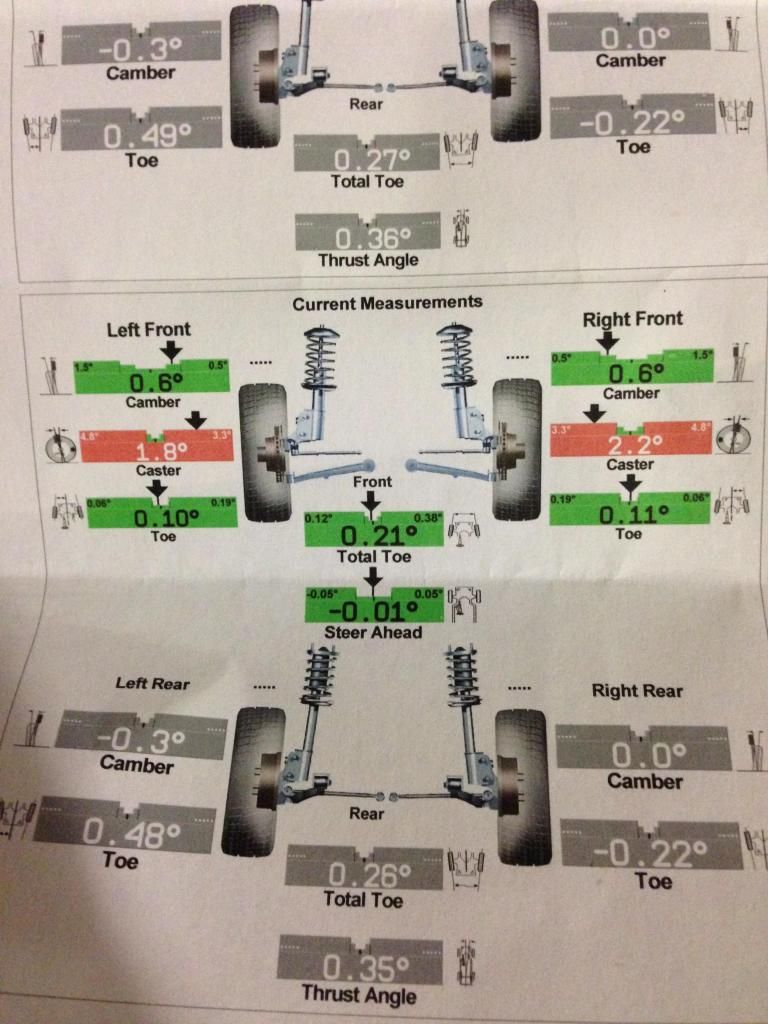 After the alignment I decided to replace those monster tires
1 - because I hated them
2 - the front two were worn to hell from the alignment
3 - because the PO literally just put them on. No spacers, no lifts, nothing. Just giant 33" tires that rubbed on even the shallowest of turns
Located a local tire guy who happened to have some 16" rims laying around. 4 wheels with rims for $280 (tires are used but in great shape) isn't a bad deal so I jumped on top of it. Only kicker is, two of the rims are Dodge rims with a wider lug pattern, so I was left with my back monster tires while he locates two correct rims for me. He let me hold onto the incorrect ones and the rubber while I wait.
I was left with this
He even cleaned up and primed the rims for me before putting them on. He's involved in a local classic car club in my area apparently and has offered to help me find parts.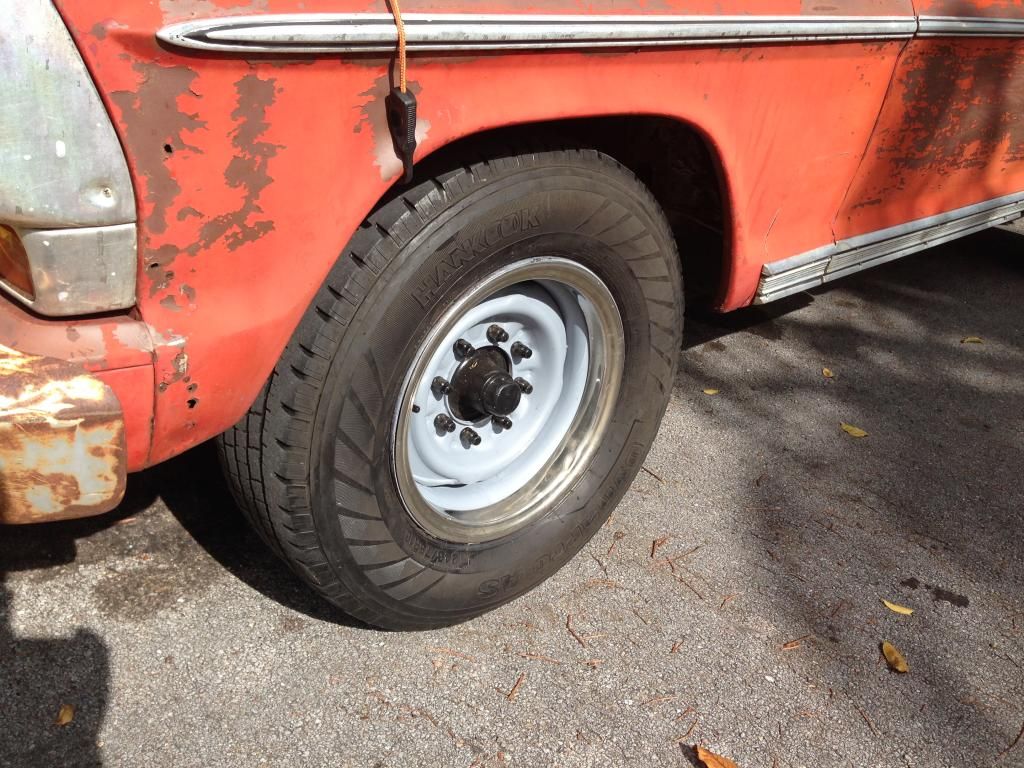 I got bored on a rainy day and cleaned up the two dog bowls that came with the truck and painted them and slapped em on.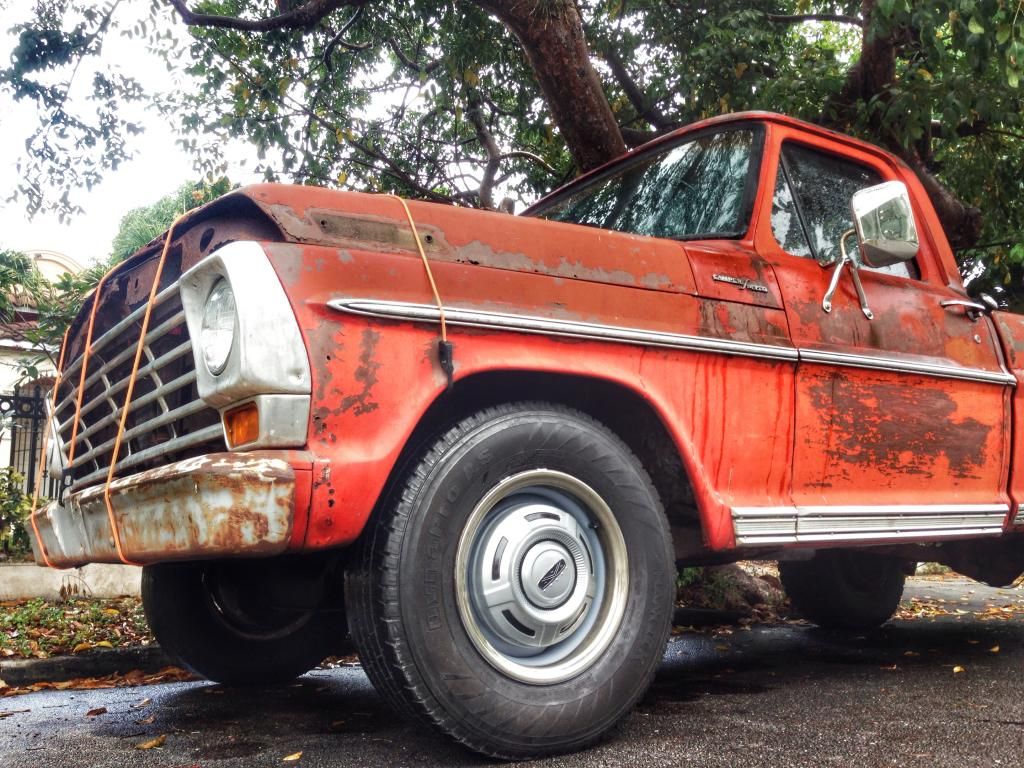 Then, I decided to just bite the bullet and slap the two original rims I had with decent rubber on the back and get the monster tires off and hopefully sold while I wait for the other two.
Damn good amount of tread on these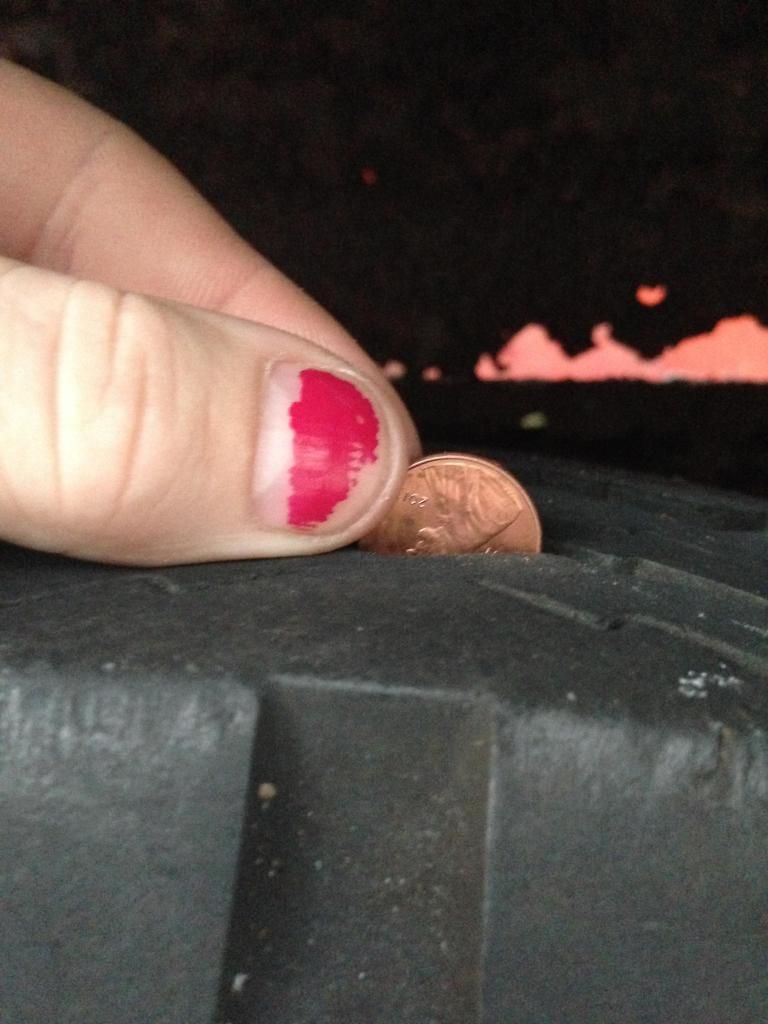 Now things are sitting at a much more natural angle and height. Rides a lot better now too.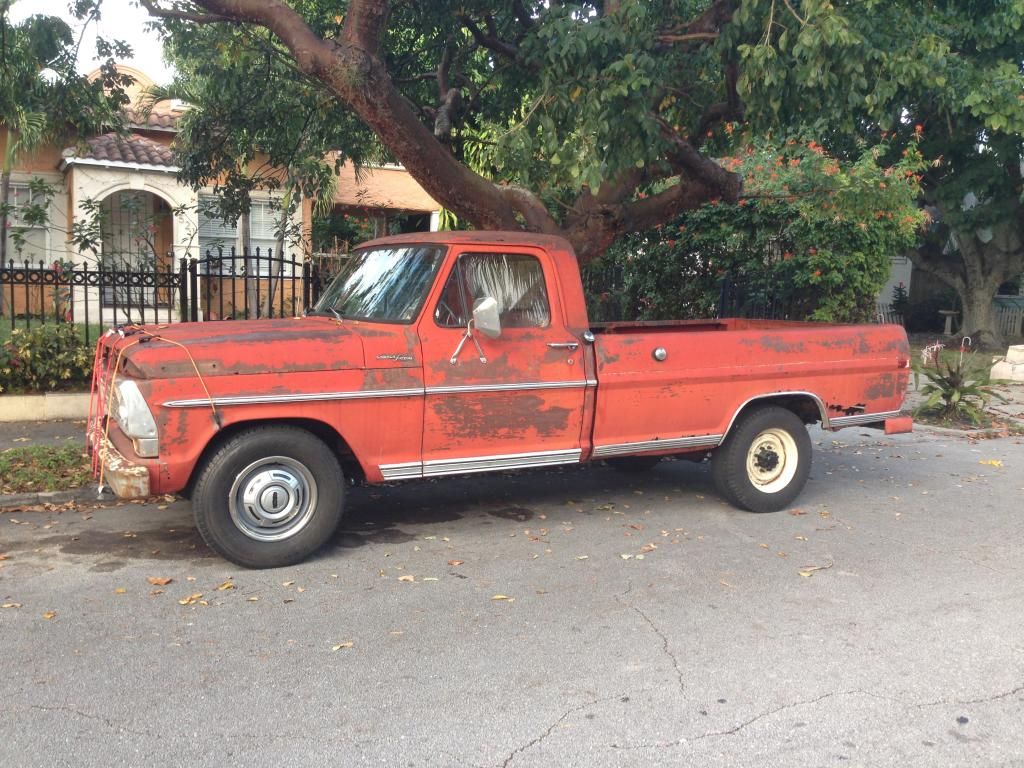 Taking her in to have the tranny checked out early next week and to find out the cost of fixing whatever the hell is wrong.